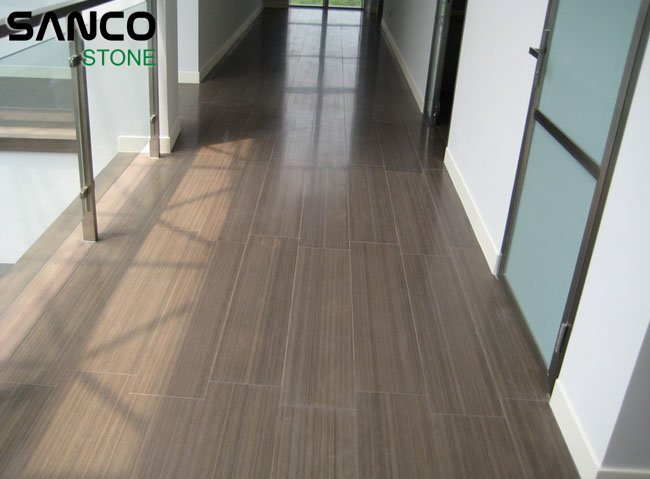 Indoor Floor Paving Of Coffee Sandstone Vein Cut Imitated Wood Floor
Location: USA
Material: Coffee Sandstone Vein Cut
Type: Sandstone
Color: Coffee
Size: 610x101x10mm
Finished: Honed
---
T

he grain of coffee sandstone vein cut is similar to walnut. It has both stone texture and walnut grain. Very suitable for imitation wood floor paving, the effect is very beautiful. The commonly used sizes are: 24" x 4" x 3/8", 30" x 4" x 3/8", 32" x 6" x 3/5", 36" x 6" x 3/5" Etc. Finished is Honed and Wate-base Or

Oily Protective Agent.

Special Tip: In the course of paving, a little glue is added to the cement to make it more firm.